CDS webinar explores new Medicaid dental coverage for adults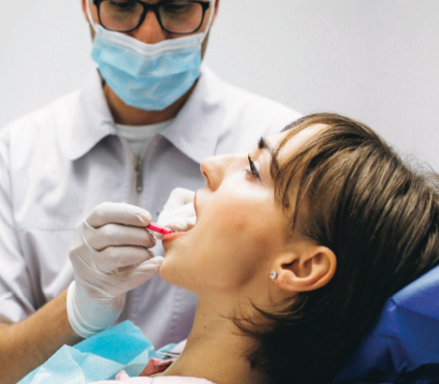 Delaware's Medicaid director heralded the rollout of the state's new adult dental coverage, and said his department is exploring ways to expand it while noting there's room to improve it, at a CDS webinar on Jan. 19.
Stephen Groff, the director of the Division of Medicaid and Medical Services (DMMA) spoke at "Oral health care at any age," the most recent event in CDS's Lunchtime Learning series.
"I have been very happy with both the provider enrollment and the uptake in the program," said Groff. "We did have concerns about the availability of services, especially in the pandemic."
Since the benefit launched in October – after a six-month delay – Groff says that more than 4,300 Delawareans have used it, accounting for almost $2 million in dental work.
The benefit provides $1,000 per year per person in dental coverage, which applies to procedures including cleanings, fillings, exams, x-rays, oral surgery and sedation. An extra $1,500 per year is available to cover emergency care. Originally, a $3 copay was required per trip, but it was suspended indefinitely due to the Covid pandemic.
The benefit may continue to evolve. Said Groff: DMMA is "explor[ing] options for how we might be able to expand," notably by covering dentures.
"We know that there is room for improvement, and [we] certainly [want] to hear what your experience has been and if you have experienced any barriers or challenges," he said.
Before 2019, when Gov. Carney signed into law a bill from Sen. Bryan Townsend and Rep. David Bentz creating the adult dental benefit, Delaware was one of only three states that did not provide Medicaid dental coverage to those older than 21.
It became a subject of sustained advocacy from members of the disability community, including CDS, which researched oral health inequities in Delaware, created accessibility trainings for dental workers and tracked Medicaid legislation. The Center's director, Beth Mineo, testified before the state Senate about the positive health outcomes that free or low-cost dental coverage would provide.
This entry was posted in About CDS, News, News from CDS.