"Improving Access to Dental Care for Delawareans with Disabilities" is a CDS-designed training program to help the dental workforce provide more effective and culturally competent care to patients with disabilities. The accessible, open-captioned modules below contain recordings of the entire program. Check them out to learn how dental practices can improve access to oral health services with a commitment to empathy, flexibility and individualized care.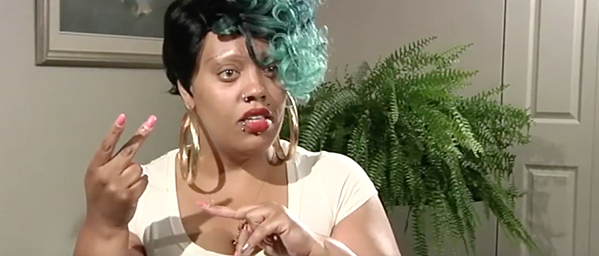 Oral health needs of Delawareans with disabilities
This session shares the findings from a Delaware dental care survey of adults with disabilities and parents of individuals with disabilities. It also features videos with first-person testimonials from individuals with disabilities and parents about their experiences accessing dental care. Louise McCarthy, R.D.H., C.D.A., M.S.M., addresses accessibility, accommodations, effective communication and step-by-step individualized approaches.
See more about the oral health needs of Delawareans with disabilities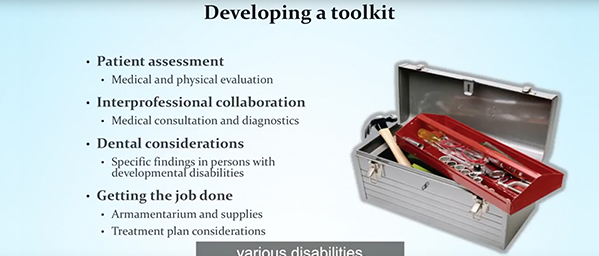 The dental patient with special needs: patient assessment and planning for dental care
This session reviews strategies for dentists to effectively assess patients with complex presentations and provide for their dental needs. Dr. Evan Spivack, D.D.S., F.A.G.D., addresses the importance of eliciting a thorough medical, behavioral and social history and how this contributes to developing a care plan and providing chairside treatment.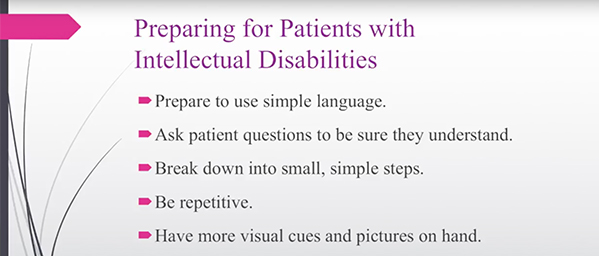 Preparing effectively for treating patients with disabilities in your practice
This segment provides the dental workforce tools to make the office visit welcoming and comfortable for patients with disabilities. Louise McCarthy, R.D.H., C.D.A., M.S.M., offers interpersonal tips to defuse anxiety as well as accessibility strategies for office visits including maneuvering through its spaces, communication, paperwork and patient education. She also discusses legal questions around guardianship and consent.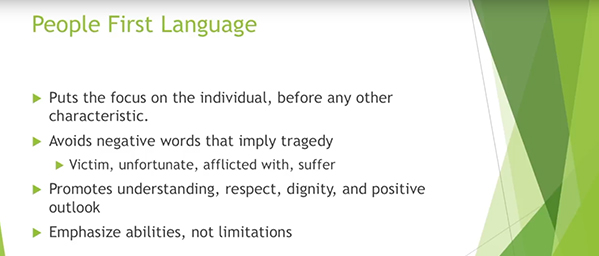 Disability awareness and sensitivity
In this presentation, Cory Nourie, M.S.S., M.L.S.P. of Nemours/Alfred I. DuPont Hospital for Children, discusses the diversity of disability. She offers simple, practical strategies, such as dental practices using person-first language so that they can become more accessible, accommodating and welcoming to patients with disabilities.