Artfest 2019
Delawareans with disabilities paint tropical island paradises with the support of volunteers from the University of Delaware at our 12th Artfest. Many of them also dance during a short Zumba break. CDS hosted and collaborated on the inclusive, accessible event with Art Therapy Express and the New Castle County Department of Community Services.
---
Arfest 2019 slideshow
Experience Artfest 2019 by viewing these photos of the many Delawareans with disabilities and student volunteers from the University of Delaware who took part. Artfest 2019 was the first in which each participant, with the support of a volunteer, produced a single work of art. Each photo is accompanied by a caption, describing the work – and often the joy – on display.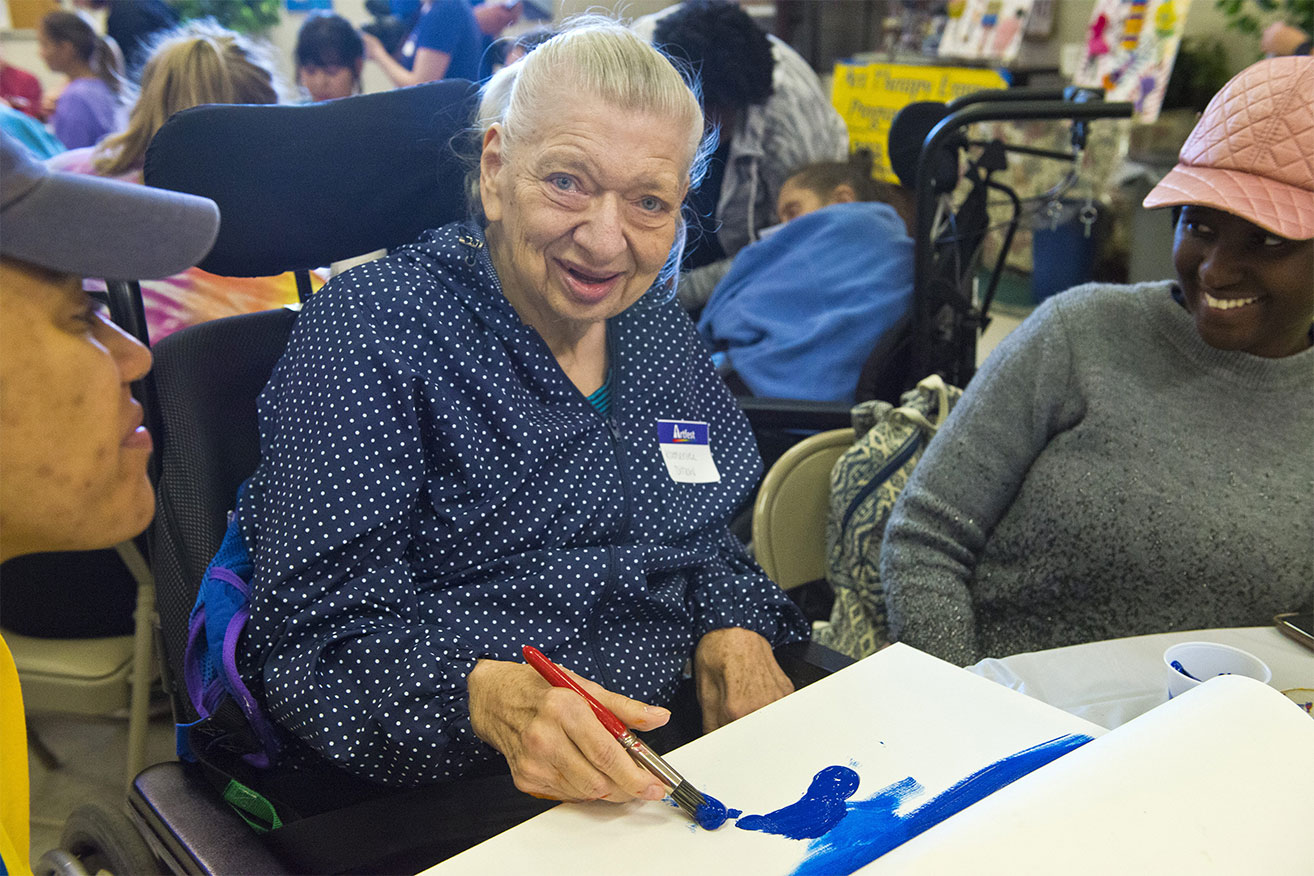 ---
Nowhere Else to Turn
Frank and Donna Santoro discuss the chair lift they received from a program, administered by the University of Delaware's Center for Disabilities Studies and funded by the Christopher and Dana Reeve Foundation, for people with paralysis-causing conditions.
---
DATI augmentative communication devices
Glance at some of the Delaware Assistive Technology Initiative's augmentative communication devices, which are available for loan at CDS locations in each Delaware county. There's everything from a button-activated "sequencer" that can store and play back a couple recordings to a customizable touch-screen tablet that features access to hundreds of words that play aloud when selected. To view the slideshow, click this link or click on the image below.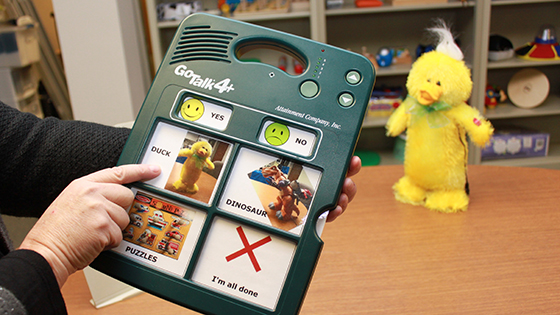 ---
Technology used by the DE Early Childhood AT Demonstration
A bongo-playing Elmo, spheres that help toddlers improve hand-eye coordination and easier-to-grip puzzle pieces are just some of the offerings young children and their supporters can try at CDS, and then borrow. To view the slideshow, click this link or click on the image below.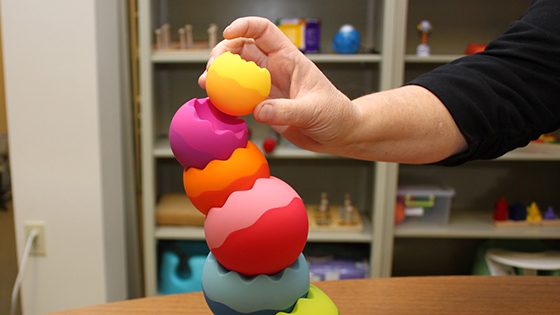 ---
Free Communications Technology Can Aid Deaf & Blind in Delaware
People with combined hearing and vision loss may be eligible for free communications equipment and training through the iCanConnect program, which is administered in Delaware by CDS. Visit Delaware's iCanConnect website for more information.