Mental Health Supports in Delaware
Learn about assistance that's available to Delawareans with intellectual and developmental disabilities and efforts underway in The First State to enhance supports for individuals with IDD. This webinar from CDS features Drs. Joan Beasley of the University of New Hampshire, Jody Roberts of the Delaware Division of Developmental Disabilities Services, and Sarah Mallory of the University of Delaware.
---
Disrupting ableism explained in CDS-DNEA webinar
What is ableism and how do you disrupt it? In this webinar hosted by CDS and the Delaware Network for Excellence in Autism, Montclair State University Professor Priya Lalvani discusses how discrimination against people with disabilities can be embedded in our language and culture and how professionals and families can become allies for disability justice.
---
Where to park in Delaware
The ways in which Delaware State Parks are becoming accessible to people with disabilities are explained in this University of Delaware webinar hosted by CDS. Matthew Ritter, environmental program director with the Delaware Division of Parks and Recreation, presents.
---
Accessing our parks
The National Park Service's accessibility chief, Jeremy Buzzell, discusses efforts to make parks large and small accommodating to people with disabilities in this CDS Zoom webinar.
---
UD resources helping people cope during Covid
The University of Delaware's Center for Disabilities Studies reveals in this webinar how resources developed or provided by its team members are benefitting educators, first responders and people with disabilities amid the pandemic. Presenting are CDS Director Beth Mineo, CDS K-12 unit Director Debby Boyer and CDS Health and Wellness unit Interim Director Sarah Mallory.
---
Covid vaccine allocation examined in CDS webinar
A panel of public health and disability experts details Delaware's plans to make available Covid-19 vaccines to people with disabilities, and fields audience questions. The CDS webinar features University of Delaware Epidemiology Program Founding Professor Jennifer Horney, Delaware Division of Developmental Disabilities Services Director of Community Services Cory Nourie and Center for Dignity in Healthcare for People with Disabilities Director Kara Ayers.
---
Webinar details expanded Medicaid oral health coverage
Delaware's Medicaid director explains new coverage available to adults in this recording of a Jan. 19, 2021 webinar hosted by UD's Center for Disabilities Studies. A step toward oral health equity, the coverage comes after years of advocacy by the disability community and others.
---
Artfest 2019 video
Delawareans with disabilities paint tropical island paradises with the support of volunteers from the University of Delaware at our 12th Artfest. Many of them also dance during a short Zumba break. CDS hosted and collaborated on the inclusive, accessible event with Art Therapy Express and the New Castle County Department of Community Services.
---
Arfest 2019 slideshow
Experience Artfest 2019 by viewing these photos of the many Delawareans with disabilities and student volunteers from the University of Delaware who took part. Artfest 2019 was the first in which each participant, with the support of a volunteer, produced a single work of art. Each photo is accompanied by a caption, describing the work – and often the joy – on display.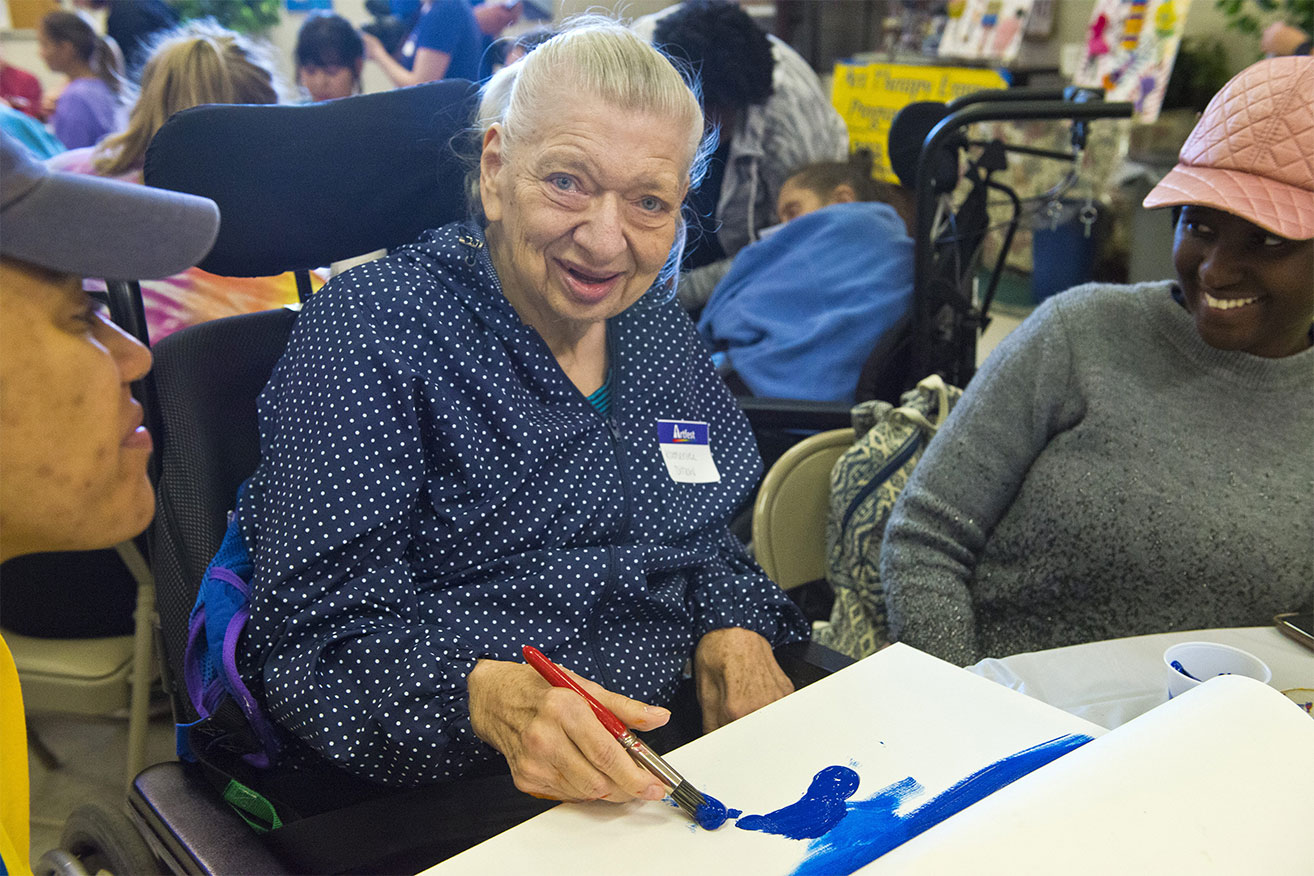 ---
Nowhere Else to Turn video
Frank and Donna Santoro discuss the chair lift they received from a program, administered by the University of Delaware's Center for Disabilities Studies and funded by the Christopher and Dana Reeve Foundation, for people with paralysis-causing conditions.
---
Delaware LEND (Leadership Education in Neurodevelopmental and Related Disabilities) program
Learn here about the new five-year, $2.3 million training program that UD's Center for Disabilities Studies is administering, which will produce better clinicians and advocates in support of individuals with disabilities and their families.
---
Delaware Network for Excellence in Autism
Learn here about the training and support that Delaware's new autism resource center is expected to provide. Also click on the links below for more information about the network, which will be housed at the University of Delaware's Center for Disabilities Studies.
---
Family SHADE networking breakfast
Everyone who attends a Family SHADE networking breakfast gets a few minutes to talk about the organization they represent. To view a previous networking breakfast, click this link or click on the image below.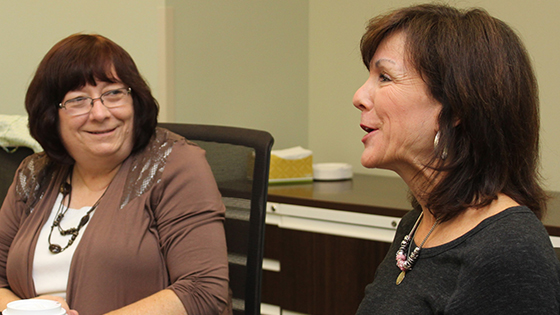 ---
Window on Family SHADE
WITN Channel 22's Shannan Harris interviews Annalisa Ekbladh and Karen Zalewski about Family SHADE, the Delaware alliance that connects families to supports and services for their youngsters with special health care needs.
---
A Closer Look: The New CMS Rule
In March 2015, Delaware sent federal officials its plan on how the state intends to comply with the new rule that increasingly steers Medicaid funding to home- and community-based settings and away from institutional settings. This University of Delaware video of a CDS town hall explains the "CMS rule" and explores how it will usher in authentic community integration for people with disabilities.