Weeklong career exploration opportunities offered to UD students with disabilities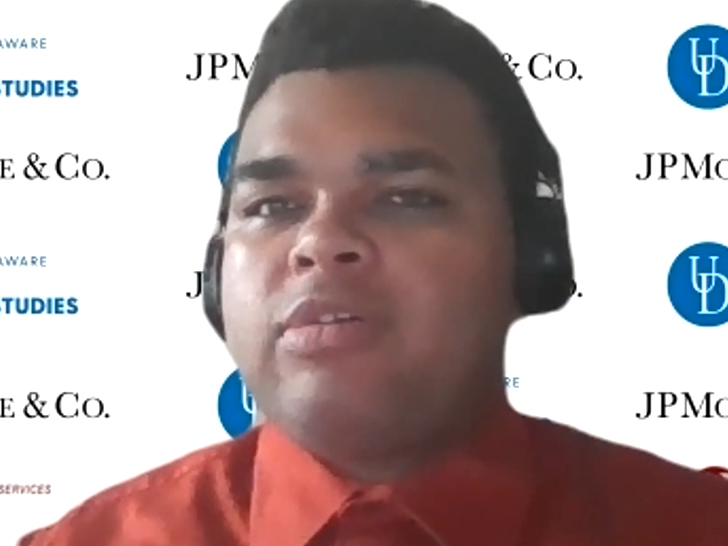 Michael Arocho, a University of Delaware Spectrum Scholars student, as he appeared on Zoom during the Oct. 23 Disability Mentoring Week Virtual Celebration.
Students with disabilities from the University of Delaware and locally got the chance again this year to personally investigate careers and hone job application skills. But this time those opportunities came amid the Center for Disabilities Studies' Disability Mentoring Week, an expansion of Disability Mentoring Day that the Center had hosted in Delaware the preceding 11 years. The week culminated in an Oct. 23 virtual celebration of the students and their mentors, including professionals from UD, Delaware state agencies, JPMorgan Chase & Co. and other local businesses.
Student participants came from CDS programs that emphasize the transition from school to career. Some were enrolled in the Career and Life Studies Certificate (CLSC) program, a two-year course of study combining academics, social skills and career preparation, and Summer CLSC, a similar, shorter program for high schoolers. Others were members of Spectrum Scholars, a college-to-career program for UD undergraduates on the autism spectrum.
Hampered by coronavirus pandemic safety regulations, this year's Disability Mentoring Week was all remote. Rather than join professionals to see what their work looks like first-hand, students needed to communicate via Zoom. Often, they spoke with their mentors about job application skills, such as conducting interviews and writing effective emails, rather than details of daily routines. In his introduction to the event, however, CDS Associate Director Brian Freedman pointed out that remote communication was another skill that future members of the workforce needed to master.
"This year, we had to get very creative, Freedman said, "[but] we figured out the best way to make the most in the experience."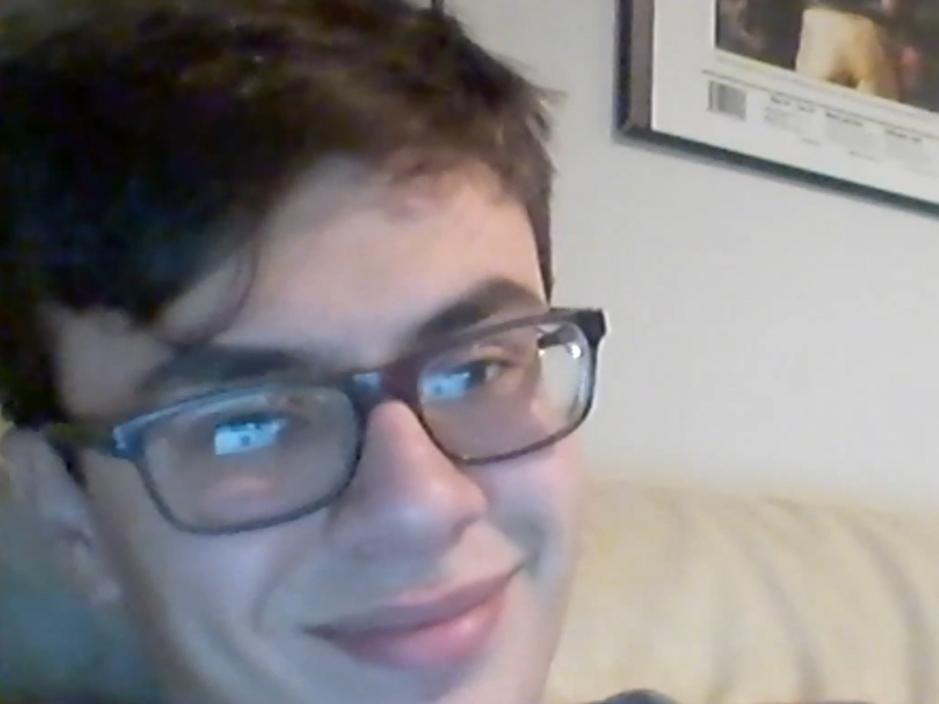 TJ Young, a University of Delaware Career and Life Studies Certificate (CLSC) student, as he appeared on Zoom during the Oct. 23 Disability Mentoring Week Virtual Celebration.
Reflecting on their week, many CLSC, Summer CLSC and Spectrum Scholars students said the insights they gathered helped confirm their interest in a specific field. TJ Young, a CLSC student who worked with the UD figure skating program, said he wanted to work in UD's Fred Rust Arena, "because it is connected to figure skating and it is my passion."
There were also lessons about what makes a comfortable and supportive workplace. Michael Arocho, a Spectrum Scholars student who spoke with an employee from JPMorgan Chase & Co., emphasized the importance of a company that encourages learning and questioning. "It [offers] opportunities for different expertise," Arocho said. Colleagues can "help you learn rather than expecting you to come in with everything in hand."
Featured speaker Sam Rosenthal, an autistic UD graduate who worked with Spectrum Scholars as an ambassador, offered lessons that helped her ace several rounds of interviews with JPMorgan Chase & Co. and get hired as a programmer.
Said Rosenthal: "Amazing places and great jobs exist and you should absolutely apply to them. Never feel like your disability will make it impossible for you to get a job."
This entry was posted in About CDS, News, News from CDS.