Disability community leaders celebrate grassroots activism, call for continued vigilance
Originally published May 2, 2018 by Center for Disabilities Studies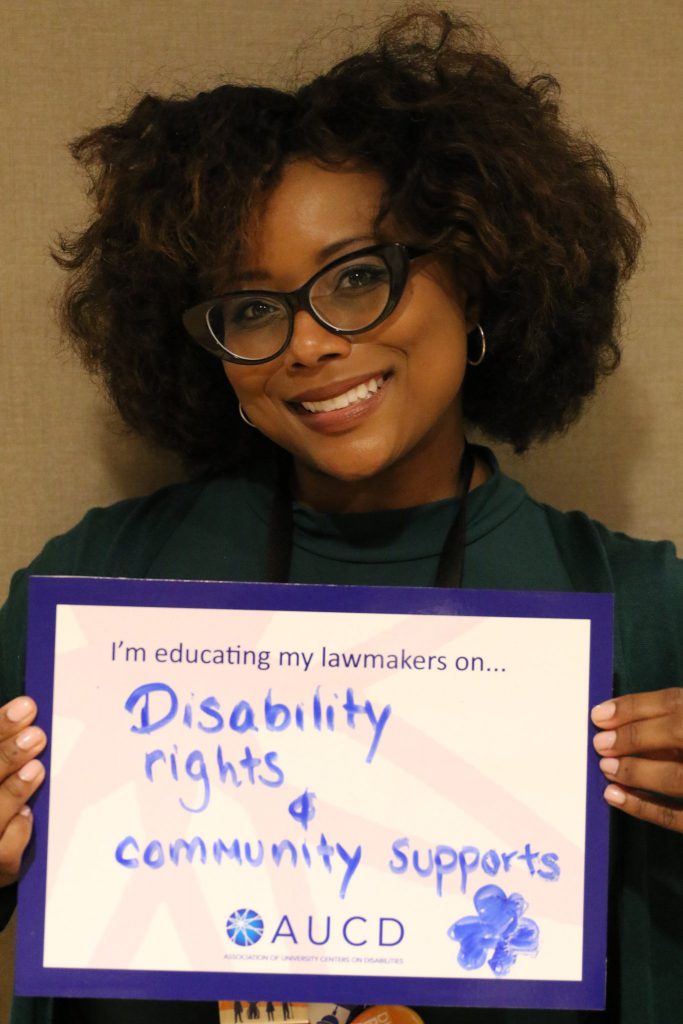 At the Disability Policy Seminar in Washington, D.C. convened by the Arc, the Association of University Centers on Disabilities and other disability rights organizations, advocates from across the country tracked developments in education, employment, health care and community integration policy. Then they took that information straight to where it could bring about change: the offices of their federal lawmakers.
Among those attending the conference from Delaware were CDS staff and advisors, graduate students in UD's Leadership Education in Neurodevelopmental Disabilities (LEND) program and undergraduates in the Disability Studies minor.
The conference, which ran from April 23–25, featured sessions covering topics from paid family leave legislation to strategies for incorporating data in communications with lawmakers. Sen. Maggie Hassan (D-N.H.), a longtime disability advocate, and Catherine Lhamon, chair of the U.S. Commission on Civil Rights, delivered keynote speeches stressing the need for more community members to embrace roles as activists and leaders. They lauded the protestors whose sustained opposition to several 2017 Republican health care bills helped preserve Medicaid funding and the existing conditions protection for health insurance policies. 
They also called for further political engagement, a sentiment common among conference speakers. Several highlighted the Trump administration's push to include work requirements in social programs such as Medicaid and SNAP, a decision they warned could cause otherwise-qualified people with disabilities to lose their eligibility. Bills advancing community integration, such as the EMPOWER Care Act and the Disability Integration Act, also face uncertain prospects.    
On the conference's closing day, CDS Associate Director Brian Freedman, LEND student Angela Mitchell – who AUCD named a 2018 Emerging Leader  – and Disability Studies minor Max Grozovsky met with Delaware's lawmakers, Sens. Tom Carper and Chris Coons and Rep. Lisa Blunt Rochester. They discussed employment and education policies, including disparities in educational outcomes for students in racial and ethnic minorities and the full funding of the Individuals with Disabilities Education Act.
This entry was posted in About CDS, News and tagged Arc, AUCD, Disability Policy Seminar.