When does Covid-19 become a disability? 'Long-haulers' push for answers and benefits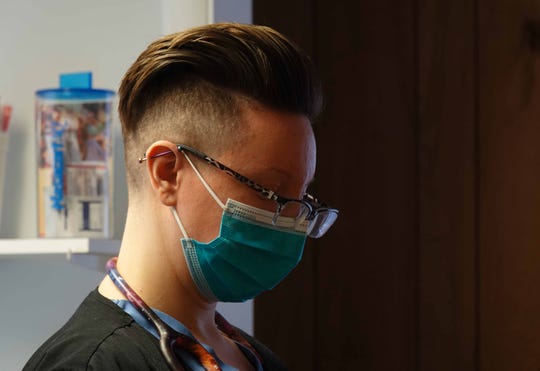 Sharon Cormier, a nurse at Dr. William Funk's primary care practice in Newark, wears a protective mask while treating patients on Thursday. (Photo: Jennifer Corbett, Delaware News Journal)
Disability advocates and lawmakers are pressing the Social Security Administration (SSA) to issue guidance on whether "long-haulers" – people who survive Covid-19 but continue experiencing symptoms – qualify for federal disability benefits. In a statement, the SSA said the current disability policy rules should be sufficient but did not rule out changing its approach in the future.
Read the full story from NPR here.
This entry was posted in News, Outside CDS.