Using deaf actors, Victory Hall Opera continues to push boundaries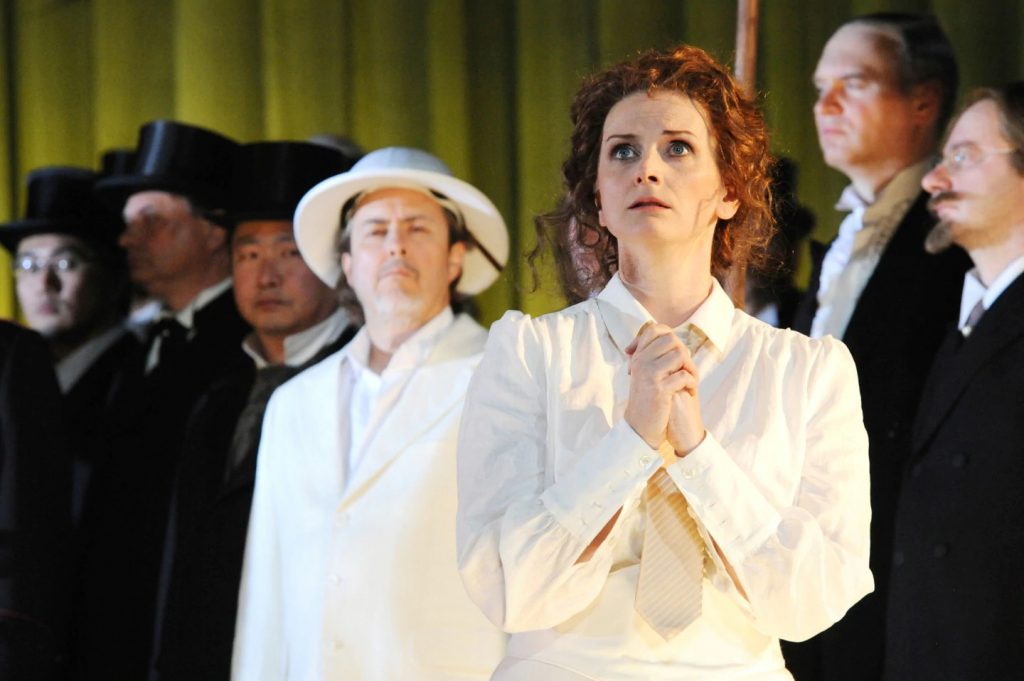 Miriam Gordon-Stewart of Victory Hall Opera in Charlottesville performs in "Lohengrin." (Victory Hall Opera)
Led by theater veteran and ASL interpreter Alek Lev, the Victory Hall Opera of Charlottesville, Va. is working to adapt the 1957 opera "Dialogues of the Carmelites" for a cast comprising hearing and Deaf actors. While Deaf theater often has two actors play each role at the same time – one delivering lines verbally and the other in ASL – Lev and the cast are holding workshops to experiment with other staging methods.
Read the full story from Washington Post here.
This entry was posted in News, Outside CDS and tagged arts, inclusion, inclusive, opera, theatre.