University of Delaware launches program for students with autism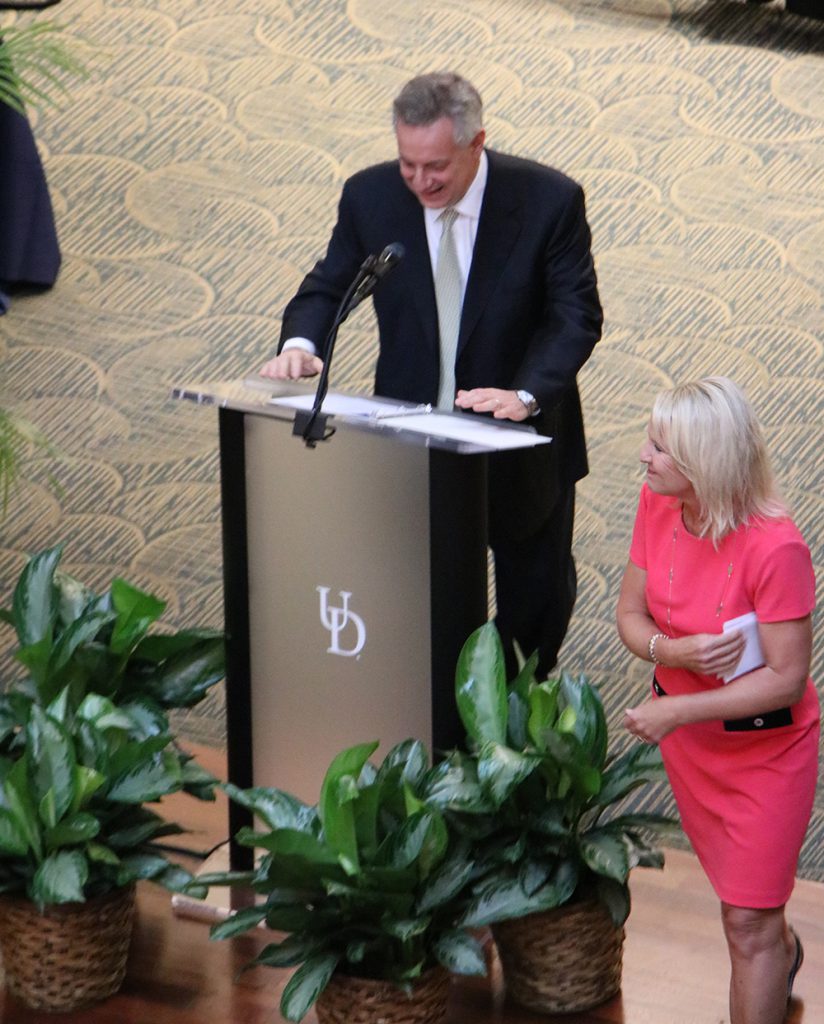 UD President DennisAssanis and Lt. Gov. Bethany Hall-Long make remarks at the Spectrum Scholars launch event on September 24.
The University of Delaware, with financial backing from JPMorgan Chase, yesterday launched Spectrum Scholars, a program to support undergraduates with autism majoring in computer science and engineering. CDS will administer the program, which aims to help students build the communication and self-advocacy skills they will need to graduate and pursue a career. UD officials also said that Spectrum Scholars will benefit companies and communities by giving individuals who don't have autism opportunities to work with and discover the talents of their peers with autism.
This entry was posted in About CDS, News and tagged Autism, engineering, spectrum scholars.