Unable to legislate, lawmakers become Delaware's 'go-between' for coronavirus response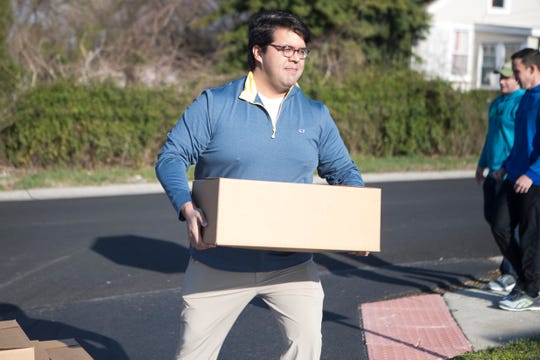 Senator Anthony Delcollo carries a box of food into the Absolam Jones Community Center Thursday morning. (Photo: Jerry Habraken, Delaware News Journal)
Instead of drafting and voting on bills in Dover, lawmakers have become intermediaries for constituents while working from home offices and living rooms. Issues such as clean water, education reform and gun control have yielded to basic survival needs such as unemployment, mortgage payments, food and toilet paper.
Read the full story from News Journal here.
This entry was posted in News, Outside CDS and tagged coronavirus, COVID-19, Delaware General Assembly.