Transition to Life Fair aims to prepare students beyond school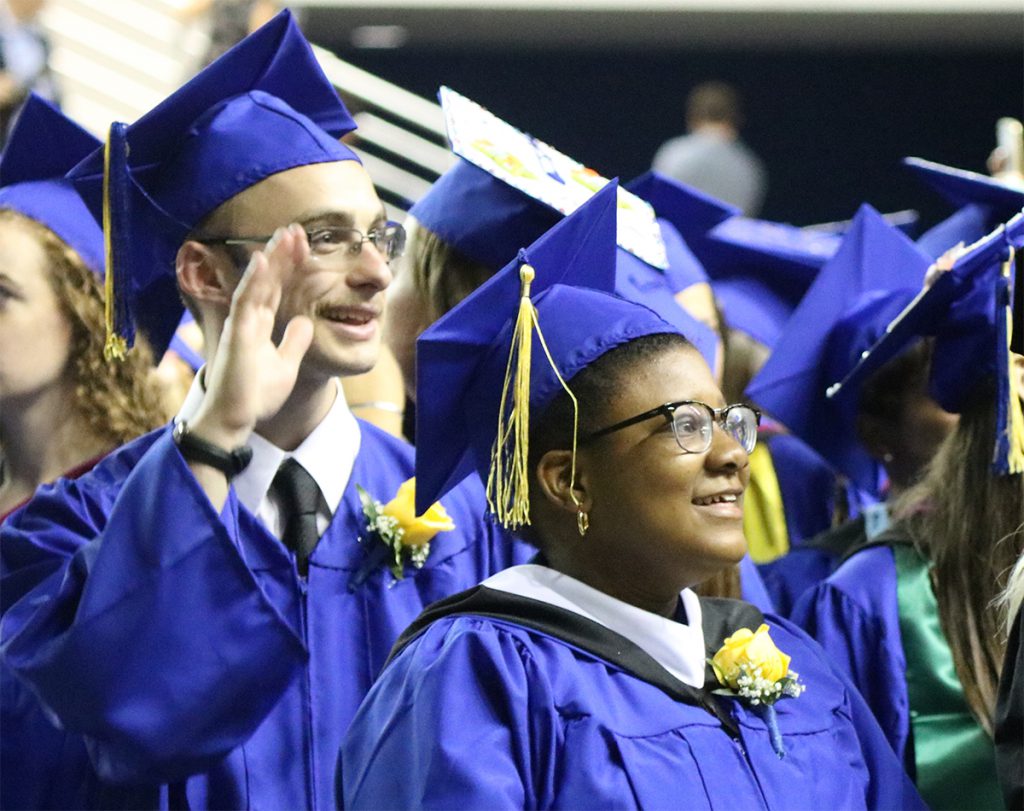 Students from UD's Career and Life Studies Certificate (CLSC) program at the official convocation ceremony for the College of Education and Human Development.
Capital School District officials will next month host the Transition to Life Fair, an event connecting 14- to 21-year-old students with IEPs to community vendors with information on training, education, employment, independent living and more. The fair will also offer educational sessions on healthy relationships, job training and mental health awareness. This is the first such event held in Kent County; New Castle County has hosted a transition fair for the past eight years.
Read the full story from Delaware State News here.
This entry was posted in News, Outside CDS and tagged independent living, Individualized Education Program (IEP), K-12 Education, Youth to Adult Transition.