Technology for 'every Delaware zip code'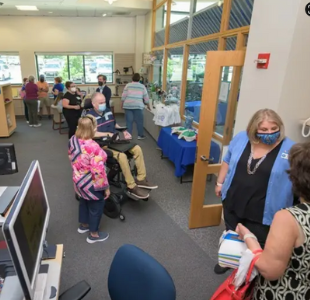 The Center for Disabilities Studies' new Assistive Technology Resource Center in the Milford Wellness Village houses a library of devices available for free loan that can help people with disabilities "do the things that they want to do at home, at work, at school and in the community," said Director Beth Mineo at the facility's grand opening.
Read the full story from UDaily here.
This entry was posted in News, News from CDS, Outside CDS.