Physician-assisted suicide discriminates against persons with disabilities
Originally published May 24, 2023 by Cape Gazette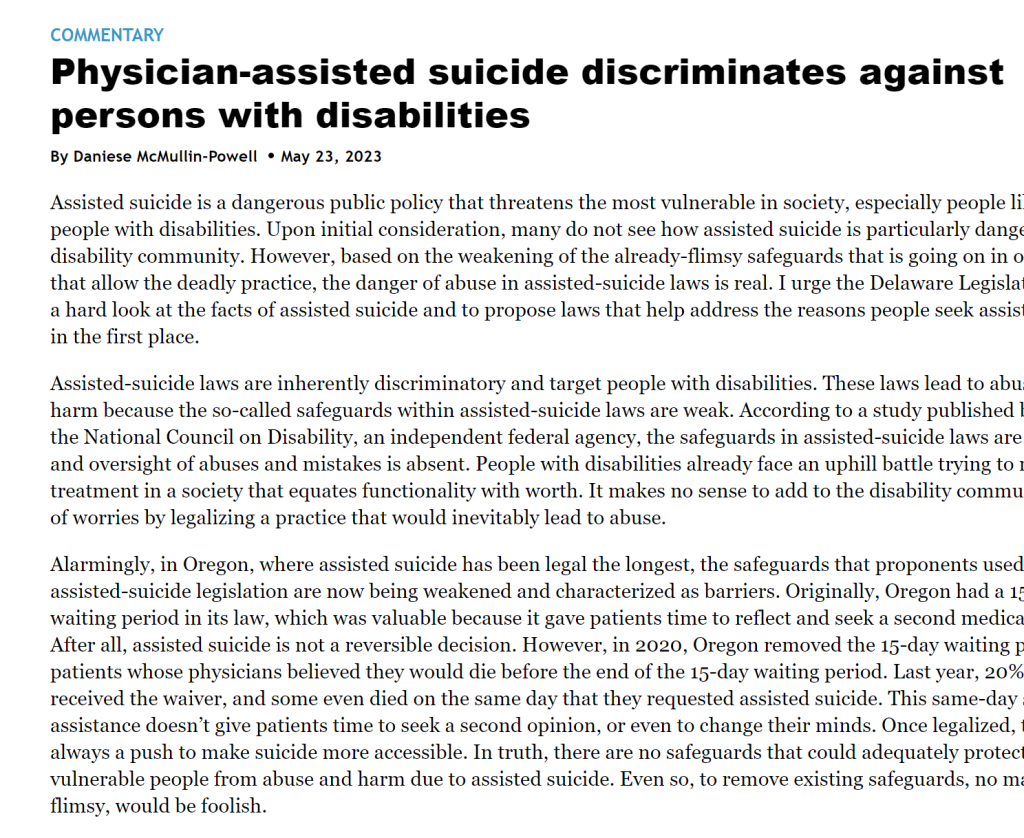 [Commentary] Disability advocate Daniese McMullin-Powell writes that assisted suicide is most often sought by people with disabilities who fear loss of autonomy and dignity. A member of CDS's Community Advisory Council, she calls for better care and reduced stigma surrounding disability instead. The opinions in her commentary are her own.
Read the full story from Cape Gazette here.
This entry was posted in News, Outside CDS.