Need help with rent, bills? New state program will aid those hurt by coronavirus fallout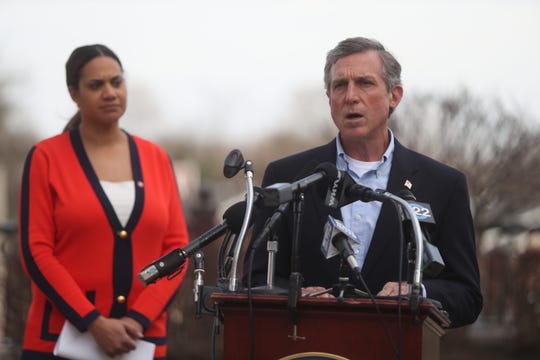 Governor John Carney gives an update on the coronavirus situation in Delaware Wednesday during a press conference outside the Carvel State Building in Wilmington. (Photo: Jerry Habraken, Delaware News Journal)
As the state tries to contain the spread of coronavirus, Gov. John Carney and the Delaware State Housing Authority on Tuesday announced a new program to help people pay rent and utility bills.
Read the full story from News Journal here.
This entry was posted in News, Outside CDS and tagged coronavirus, COVID-19, Housing.