Mental health and police violence: How crisis intervention teams are failing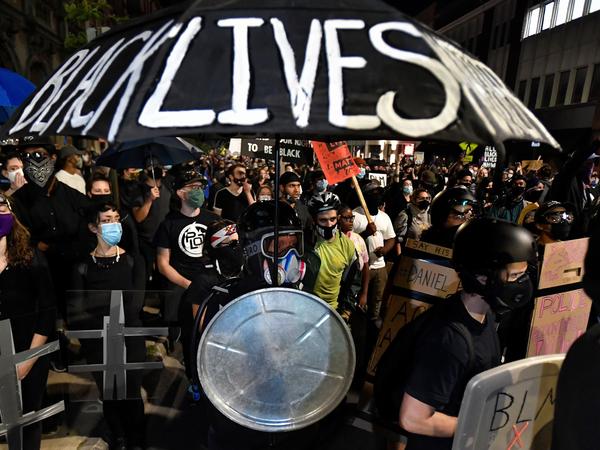 Demonstrators march through the streets in Rochester, N.Y., Friday, Sept. 4, 2020 protesting the death of Daniel Prude. Prude apparently stopped breathing as police in Rochester were restraining him in March 2020 and died when he was taken off life support a week later. (AP Photo/Adrian Kraus)
In the wake of police shootings of individuals experiencing mental health episodes, such as Daniel Prude in Rochester, N.Y., some in law enforcement and mental health fields have raised concerns about Crisis Intervention Teams, a common method of handling mental health emergency calls. The model includes training police officers in de-escalation techniques, but critics say without more fully integrating mental health professionals – and better funding mental health services – it will not effectively deescalate violence between police and citizens.
Read the full story from Delaware Public Media here.
This entry was posted in News, Outside CDS.