LENDing a hand: Learning to lead for those in need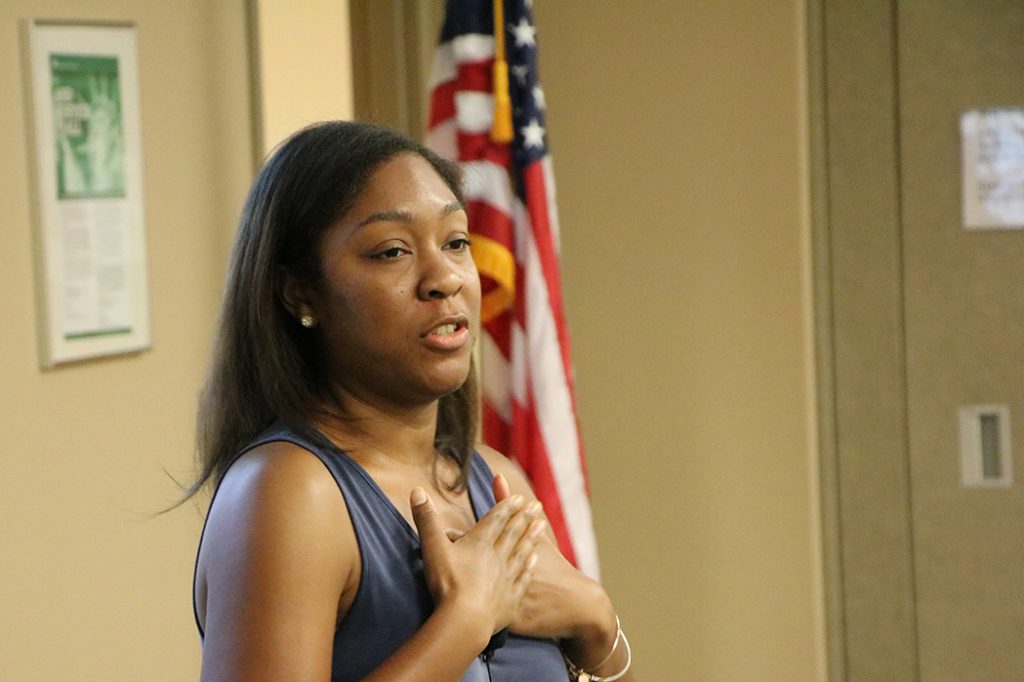 Oshay Johnson, a LEND student and aspiring dietician, said that clinicians have to consider a family's schedule and routines before making recommendations.
UD graduates in health and education fields who participated in CDS's Leadership Education in Neurodevelopmental and Related Disabilities (LEND) program cite empathy, patience and flexibility as qualities they developed as trainees that help them effectively support individuals with disabilities now. LEND trainees embed with families that have children with developmental disabilities to get first-person experience of their daily lives.
This entry was posted in About CDS, News, News from CDS.