'It's been hell': Parents struggle with distance learning for their kids with disabilities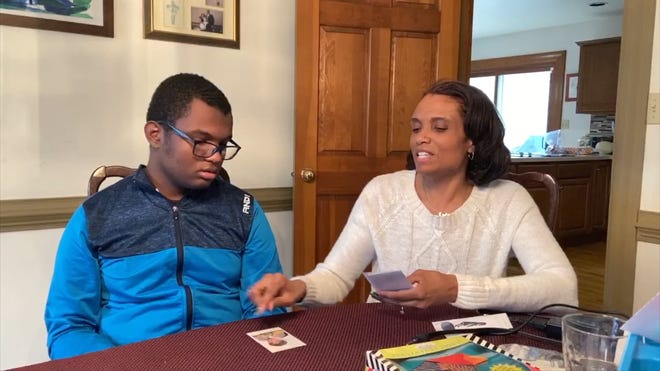 Malika Simmons and her son Eli, who has autism spectrum disorder and severe learning disabilities, work on a lesson together in their home.
Parents of students receiving special education services report being overtaxed and exhausted trying to ensure their children remain engaged with school and receive any other services they need. A civil rights attorney says that schools are required to offer remediation for time or services lost and questions whether at-home learning puts too heavy a burden on parents to be considered "free" or "appropriate," legal requirements of the education provided to students with disabilities.
Read the full story from USA Today here.
This entry was posted in News, Outside CDS and tagged Autism, coronavirus, COVID-19, distance learning, Education, Education (ages 3-21), home schooling, learning disabilites.