Guardianship alternative enables adults with disabilities to make life decisions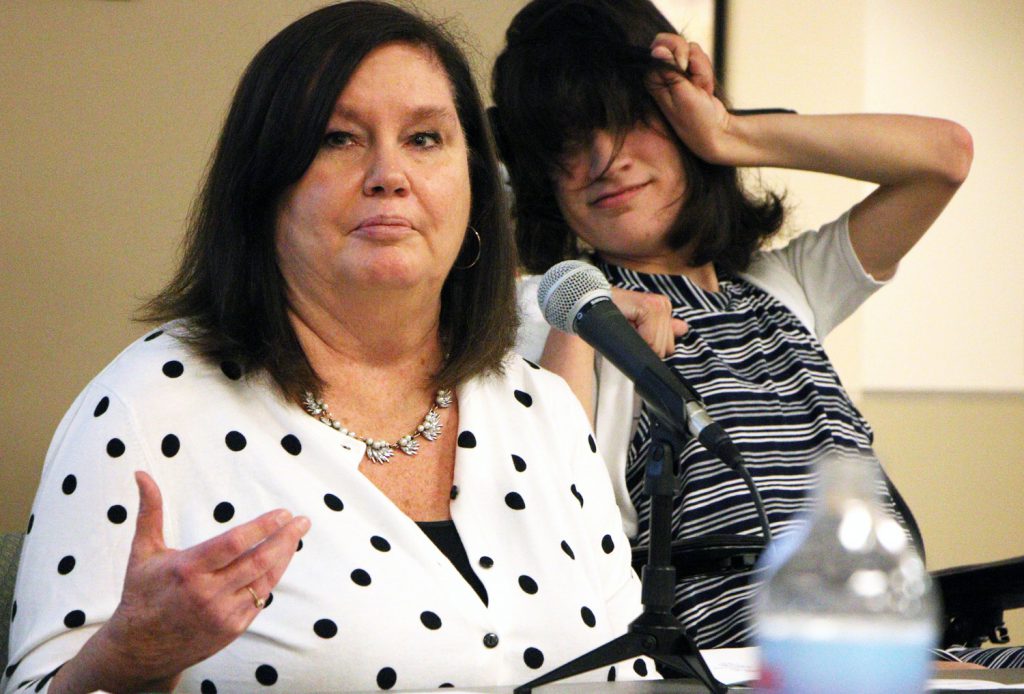 Terri Hancharick (left) and her daughter Brigitte Hancharick presented at CDS's "Making Your Own Decisions – With Support" Lunchtime Learning last Tuesday. They and fellow panelist Laura Waterland are members of CDS's Community Advisory Council.
Supported decision-making, one of several ways to establish who has the right to make important decisions for an individual with a disability, can be a valuable tool for certain individuals with disabilities and their families, said panelists at CDS's "Making Your Own Decisions – With Support" event last Tuesday.
The session, which featured Disabilities Law Program Director Laura Waterland, Delaware Public Guardian Lexie McFassel, self-advocate Brigitte Hancharick and her mother Terri Hancharick, was the latest in CDS's Lunchtime Learning series.
In response to an international trend prioritizing self-determination for individuals with disabilities, Delaware was the second state to adopt supported decision-making as a legal option for certain adults. The state enables adults with adults with disabilities to create a document with trusted advisors acknowledging the individuals' right to make their own life choices with input from their chosen supporters. Waterland said displaying an official document can be valuable in situations where people with disabilities face skepticism about their right and ability to make financial, medical and other weighty decisions.
"It's not that guardianships are bad," said McFassel. She explained that guardianships are an option for adults with disabilities who are judged not to satisfy at least one of these criteria: ability to make known their choice, understand relevant information and appreciate possible consequences. Delaware's supported decision-making agreement does not supplant or replace guardianship.
Terri Hancharick said that she entered into a guardianship of her daughter Brigitte because she was encouraged to by school officials and was unaware other options existed. However, she said, she increasingly "thought that [she] hadn't given Brigitte a chance." Hancharick said she recognized Brigitte's ability to make decisions for herself, with support, and went through the process of terminating Brigitte's guardianship. She and Brigitte now intend to replace it with a supported decision-making agreement.
Delaware has two legal standards under which a court may terminate guardianship: if the court rules the individual has recovered capacity or if the court rules a less-restrictive alternative exists that is in the best interest of the individual.
This entry was posted in About CDS, News, News from CDS and tagged adult tansitions, supported decision-making.