The Grand explores sensory-friendly, relaxed shows for autistic and other needs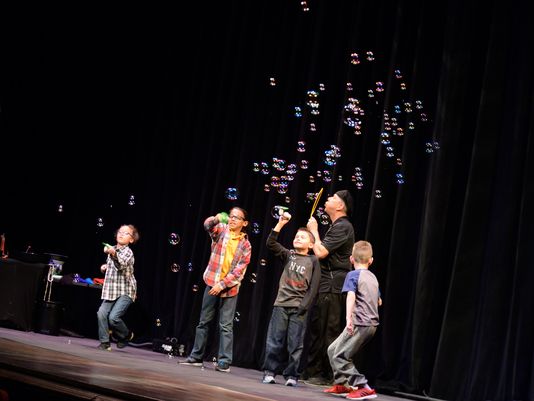 The idea of sensory-friendly performances at The Grand was first suggested when Jeff Boyer's Bubble Trouble performed there in 2016.
The Grand Opera House in Wilmington now offers sensory-friendly shows featuring small crowds, hand-held fidget toys and an accessible quiet space to reduce stimulation challenges that children on the autism spectrum may face within the entertainment setting. The Grand staff attended theaters with sensory-friendly activities and met with community leaders to develop these "relaxed performances."
Read the full story from The News Journal here.
This entry was posted in News, Outside CDS and tagged Assistive Technology, Autism, Sensory-friendly, The Grand Opera House.