Former Milford hospital's gift shop becomes a hub for assistive tech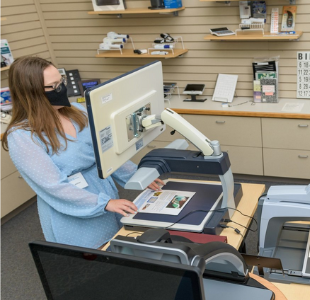 The University of Delaware's Center for Disabilities Studies celebrated the grand opening of its Kent/Sussex Assistive Technology Resource Center on June 15 at the Milford Wellness Village. The facility — part of the Delaware Assistive Technology Initiative — houses literally something for anyone with a disability, said CDS Director Beth Mineo. Individuals can try out devices that interest them at home or at work, free, on loan. 
This entry was posted in About CDS, News, Outside CDS.