For the deaf, social distancing can mean social isolation
Originally published June 4, 2020 by The New York Times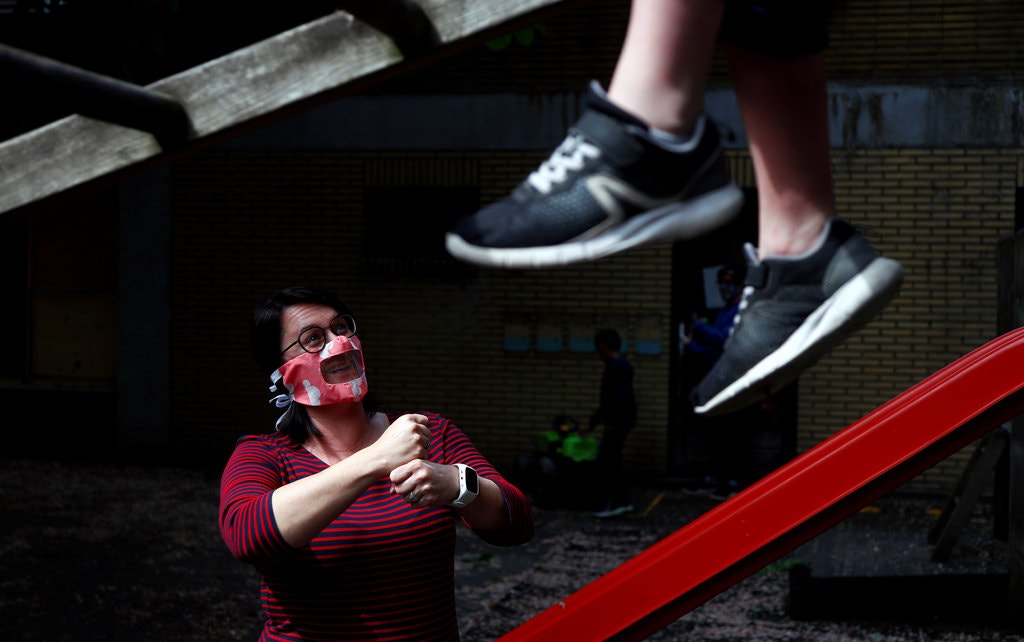 Teachers at the Royal Institute for the Deaf in Brussels wear partly transparent masks. (Francois Lenoir/Reuters)
The ubiquity of face coverings and the need for social distancing, among other public health measures intended to reduce the spread of Covid-19, are creating barriers to communication for many individuals who are Deaf or hard-or-hearing. Advocates warn that one-size-fits-all rules about masks and six-foot intervals between people exclude those with hearing loss from community engagement, which can cause anxiety and depression.
Read the full story from The New York Times here.
This entry was posted in News, Outside CDS and tagged coronavirus, COVID-19, deaf, hard of hearing, health and wellness.