Family members, future professionals offer roadmap to improving disability care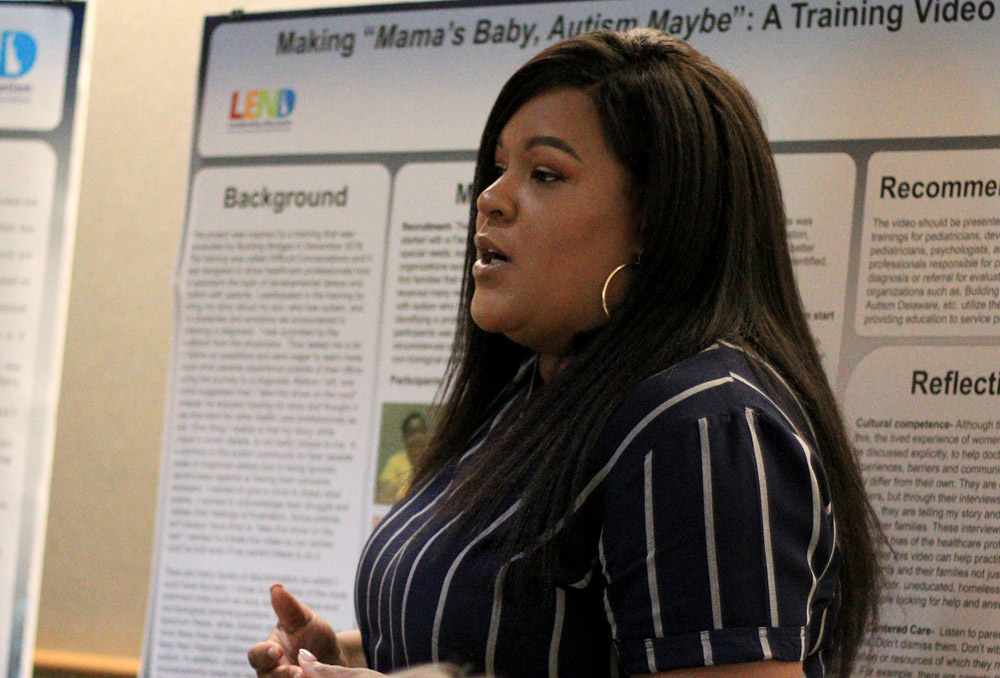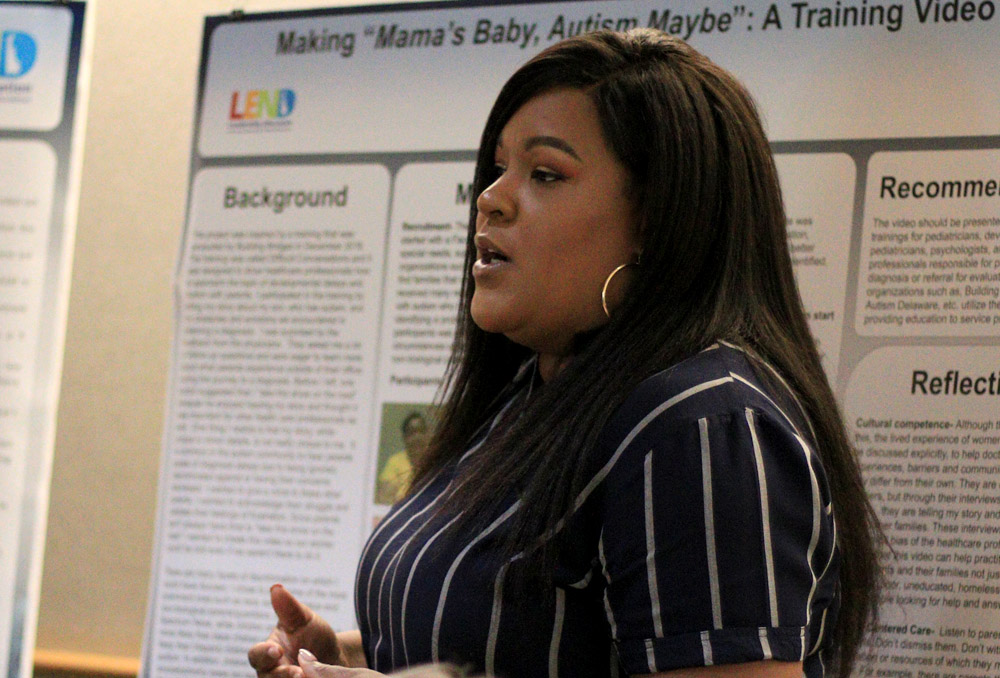 LEND trainee Kendra Haynes discusses her leadership project, a training video for doctors. Titled "Mama's Baby, Autism Maybe," it features three family members discussing their experiences with medical professionals as their children went through the process of autism screening and diagnosis.
Thirteen future leaders in developmental disability care shared research and insights during the graduation reception of CDS's Leadership Education in Neurodevelopmental and Related Disabilities (LEND) program last Friday at the Delaware Biotechnical Institute. The speakers, including parents of children with developmental disabilities and pre-professionals in fields ranging from special education to nutrition, were presenting the results of their LEND capstone projects. 
One trainee, clinical psychologist Jessica Lorenzo-Gaier, reported how she investigated the reasons behind months-long wait times between identifying a potential developmental delay and scheduling a screening. Finding that complex diagnostic tools created a bottleneck, Lorenzo-Gaier suggested using a shorter initial screening followed by the more comprehensive version. Another trainee, parent Kendra Haynes, created a training video for doctors featuring family member testimonials about the process of seeing medical professionals. She recommended organizations such as the Delaware Network for Excellence in Autism and Autism Delaware use it in future trainings. 
Apart from these projects, LEND trainees participate in interdisciplinary clinical observations, hear presentations from specialists and self-advocates and spend time with family mentors to learn about everyday life with a child with a developmental disability.
"The graduates today have put more than 400 hours of work into the field of autism and related disabilities," said LEND Program Coordinator Stephanie Kaznica. They "will be going out into the workforce or returning to their community roles as stronger advocates, more informed leaders and more knowledgeable practitioners."
This entry was posted in About CDS, News, News from CDS and tagged Autism, Autism Delaware, family, Leadership Education in Neurodevelopmental and Related Disabilities (LEND), LEND.