Excellence in Autism Support Award Goes to Delaware UCEDD Research Manager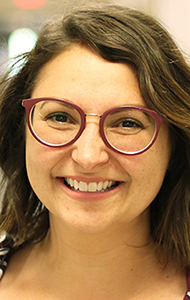 For her "Outstanding Research on Autism in Higher Education," Jessica Monahan, research manager with the University of Delaware Center for Disabilities Studies' Spectrum Scholars program, has won an inaugural Excellence in Autism Support award from the College Autism Network.
Read the full story from AUCD 360 here.
This entry was posted in News from CDS, Outside CDS.