Disabled advocates warn coronavirus stimulus does not address pandemic's impact on community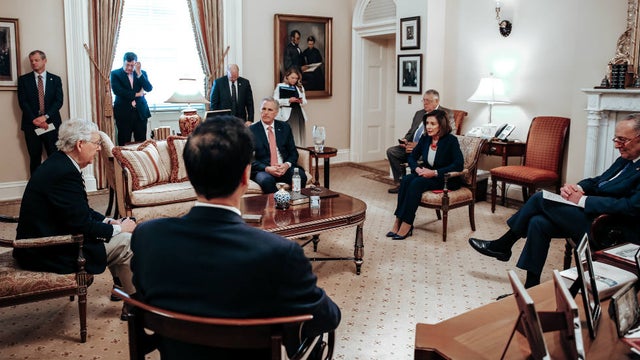 Officials gather to discuss the upcoming stimulus in the office of Kentucky Senator Mitch McConnell.
Activists and advocates for people with disabilities charge that the provisions of the $2 trillion coronavirus stimulus package do not do enough for the community while noting resources for them have been strained by the pandemic.
Read the full story from The Hill here.
This entry was posted in News, Outside CDS and tagged Advocacy & Public Policy, civil rights, coronavirus, COVID-19.