Disability and public health experts tackle vaccine availability, inequitable allocation in webinar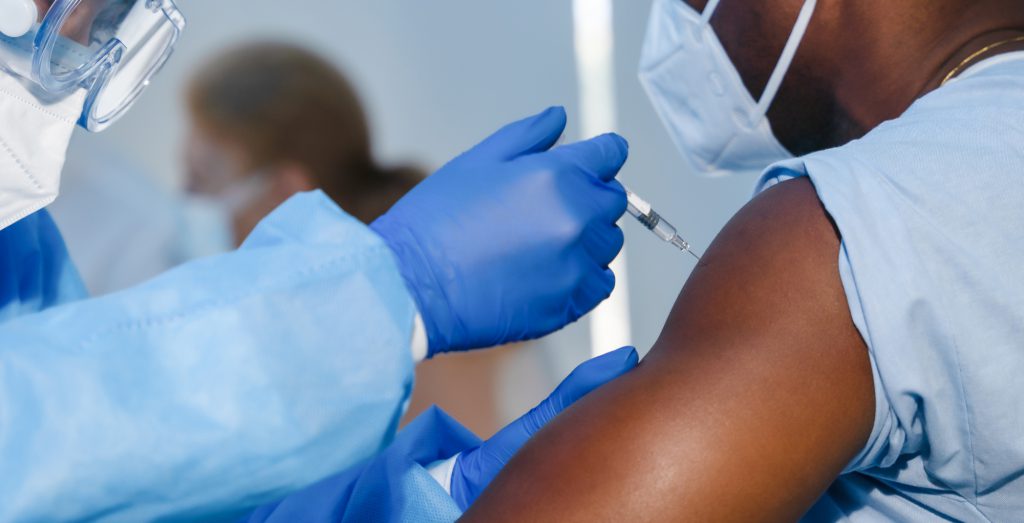 Delaware is providing Covid-19 vaccines to certain populations of people with disabilities and will soon widen eligibility to include people with intellectual and developmental disabilities and mental and behavioral conditions, presenters said at a Feb. 24 CDS webinar on accessing vaccines in Delaware.
But the presenters, experts in public health and services to the disability community, also emphasized that people with disabilities face barriers to access – some unique to Delaware, others common across the country.
Speaking were Jennifer Horney, the founder of UD's epidemiology program; Cory Nourie, the Division of Developmental Disabilities Services director of community services; and Kara Ayers, the director of the Center for Dignity in Healthcare for People with Disabilities.
"The great news is that people with disabilities fall into all of [Delaware's first three vaccination phases]," said Nourie. People with disabilities employed as essential healthcare personnel, as well as paid caregivers, were included in Delaware's highest priority vaccine group, Phase 1a. Phase 1b, which Delaware entered in late January, expanded eligibility to seniors age 65 and older with and without disabilities.
Phase 1c will include people with high-risk medical conditions, including those with intellectual and developmental disabilities and persistent mental or behavioral conditions.
However, it is difficult to estimate when Phase 1c will start, said Nourie, because "all of this is contingent on having actual vaccine to distribute. We are at the mercy of the supply that is available."
Horney sounded a note of hope about the vaccine supply, saying that the Food and Drug Administration was about to decide whether to approve a vaccine created by Janssen Pharmaceuticals that is much easier to transport and only takes one shot, not two.
Said Horney: "It's really important to focus on the fact that, in the clinical trials, this vaccine was 100 percent effective at preventing hospitalization or death from Covid-19."
'I do find it inequitable.'
Once an adequate supply of vaccines becomes available, the presenters noted, states will face tremendous logistics challenges in getting most residents vaccinated. Ayers said that Delaware's allocation plan fails in several key areas when considering the needs of people with disabilities. She noted that it does not provide for accessible transportation, accessible communications and other accommodations. She also cited a lack of clarity on the options available to people with disabilities who are not clients of any state agency.
Like many other states, Ayers said, Delaware put individuals with disabilities living in congregate care settings like group homes in Phase 1c – even though this population has accounted for at least 40 percent of all Covid-19 deaths. Likewise, Delaware did not include unpaid family caregivers in Phase 1a with professional caregivers, despite their similar workloads and risk of exposure.
"I do find it inequitable," she said. "We're not aligning to the urgency and the risk of loss of life."
But Delaware's Phase 1c may bring with it new accessibility initiatives. Nourie outlined plans to reduce inequitable distribution that would be starting in the next few weeks, including sending mobile vaccine vans to park in medically underserved communities.
Information on these vaccination events and other state outreach to people with disabilities will be posted on the Delaware coronavirus webpage and the Department of Health and Social Services Facebook page.
This entry was posted in About CDS, News, News from CDS.