Del. Covid-19 hospitalizations below 200 for first time since Thanksgiving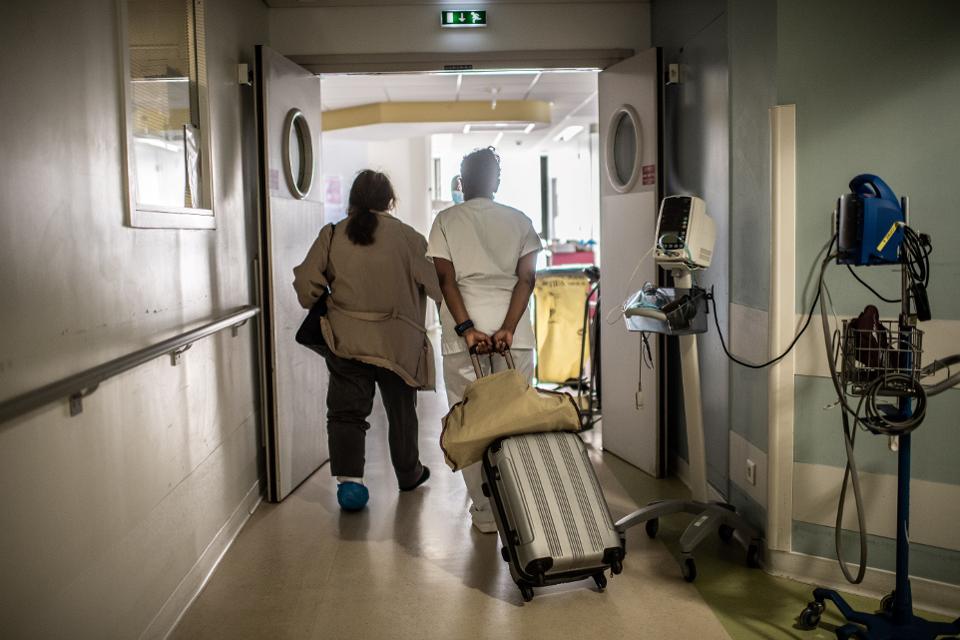 A nurse pulls a suitcase as she helps a patient at Saint-Louis hospital in Paris, on May 28, 2020 as France eases lockdown measures taken to curb the spread of the COVID-19 (the novel coronavirus). (Photo by MARTIN BUREAU/AFP via Getty Images)
As of Tuesday, 186 Delawareans are hospitalized with Covid-19, a decrease of almost 300 since a surge following the winter holidays. Gov. Carney attributes the improvement to better treatment options and high rates of mask compliance.
Read the full story from WHYY here.
This entry was posted in News, Outside CDS.