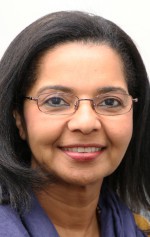 Teresita Cuevas
Technical Assistance Coordinator
Bio:
Supporting a contract between the Delaware Department of Education and the Center for Disabilities Studies, Teresita works to support 21st CCLC sub-grantees in Delaware. The 21st CCLC program is federally funded and administered by the Delaware Department of Education. It provides out-of-school time programming to students and families, to primarily increase school attendance and academic achievement, and increase school connectedness of participants, families and school-day staff.
Since joining CDS as a research associate in 1998, Teresita has also worked on projects that include Wilmington Healthy Start Evaluation, Parents and Teachers Evaluation, Delaware Kindergarten Evaluation and the Family Support Program.
Teresita received her B.A. from the Universidad Autónoma de Santo Domingo (UASD) and her M.P.A. from the University of Delaware. Before moving to Delaware, she worked as an elementary school teacher at P.S. 25 in New York City. She also worked as an elementary school teacher in the Dominican Republic, her native country.
Teresita lives in Newark.