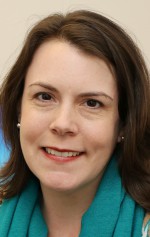 Sarah Hearn
DE-PBS Project Manager and DE School Climate Coordinator
Bio:
Sarah works with the Delaware Positive Behavior Support (PBS) project. In her role, Sarah coordinates and delivers professional learning opportunities for public school educators, organizes the administration of a state-wide survey on school climate and works closely with district coaches and leaders.
She has worked with the PBS project in various capacities since 2000.
Sarah is a graduate of the University of Delaware, where she majored in Family and Community Services with minors in Psychology and Disability Studies. She later earned her M.Ed. in Exceptional Children and Youth, also at UD.
A proud mom of three, Sarah says spare time is rare. When she finds it, she enjoys attending activities in which her kids are involved and taking a good nap with her cats.