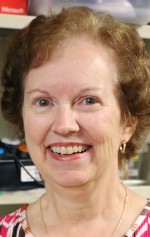 Sandy Walls
Bio:
Since 2005, Sandy has provided clerical and programmatic support to CDS's Delaware Assistive Technology Resource Center (ATRC) in Sussex County. Together with CDS's other resource centers in Kent and New Castle counties, the ATRC offers training in AT, no-cost equipment loans and demonstrations and a used equipment recycling program.
Before coming to CDS, Sandy was employed by Wharton & Barnard, Inc. as an administrative assistant and at T.I.E., Inc. as a receptionist and assistant working with interline payables.
When she's not at the AT resource center, you're likely to find Sandy reading, active in her church activities or enjoying family and friends.
A native Delawarean, she lives in Milford, Del.