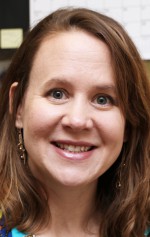 Megan Pell
DE-PBS Instructional Coach
Bio:
In her role with the DE-PBS Project and the School Climate Transformation Grant, Megan collaborates with educational professionals throughout the state to help schools and districts create and sustain their multi-tiered systems of support for positive student behavior and school climate. In this capacity, she provides resources and guidance to support schools' use of best practices and evidence-based interventions, and facilitates school-level and district-level discussions related to data-analysis, shared decision-making and programming fidelity.
Prior to coaching full-time at CDS, Megan coordinated the Delaware Developmental Disabilities Council's Junior Partners in Policymaking Program® for three year. Before joining the CDS community, Megan taught academic courses and meta-cognition skills, and provided transition coaching to secondary students with disabilities in the Maryland public school system at the Escola Americana de Rio Janeiro, Brazil.
She received her Doctorate in Education from the University of Delaware. Her research interests include transition programming for youth with disabilities and school climate. She has co-authored articles in the journals Learning Environments Research and Career Development and Transition for Exceptional Individuals, and is a contributor to the CDS Inclusion blog.
Megan lives with her husband, a teacher, and their two sons in Wilmington, Del. Together, the family pursues interests related to social justice and community service programming.