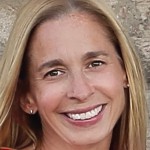 Alisha Fletcher
Director, Delaware Network for Excellence in Autism
Bio:
Alisha Fletcher is the director of the Delaware Network for Excellence in Autism, overseeing projects that provide resources, training and technical assistance that benefit individuals with autism, their families and the professionals who serve them.
Before joining CDS, Alisha worked as a licensed clinical social worker in an outpatient mental health setting providing therapy to individuals with autism. She also has an extensive background in early childhood education. Alisha is an adjunct assistant professor at Wilmington University, where she teaches graduate and undergraduate courses in the College of Social and Behavioral Sciences.
Alisha earned her master's degree in social work from the University of Pennsylvania and is currently pursuing her DSW in clinical social work at the University of Pennsylvania.
Alisha lives in Lewes, with her husband and school-aged children, and enjoys time at the beach and on the water with her family.