CLSC Lunchtime Learning session
UD students in the CDS-administered Career and Life Studies Certificate (CLSC) program for individuals with intellectual disabilities, and CLSC Program Director Brian Freedman, discussed with the public and prospective enrollees how the unique Delaware program can enhance confidence, skills and the ability to live independently. To view the slideshow, click this link or click on the image below.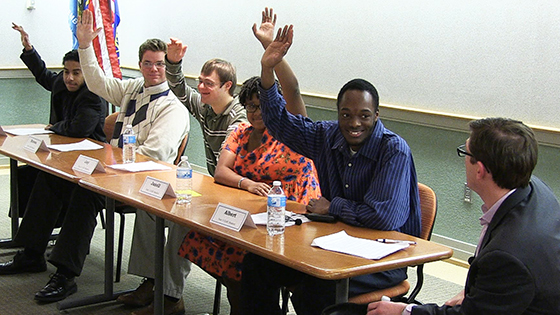 Students with Disabilities Dazzle, Receive Honors at University of Delaware
These exceptional young men and women who took center stage at UD's College of Education and Human Development's convocation ceremony aren't letting their intellectual disabilities get in the way of their education and career paths. Each graduated with a Career and Life Studies Certificate.