Delaware Advance Scholarship Program
Legislation creating the Delaware Advance Scholarship Program makes additional tuition assistance available to students with intellectual disabilities in college programs. Gov. John Carney signed the bill into law July 12, 2018.
Family SHADE networking breakfast
Providers who serve children with special health care needs gathered to discuss their organizations, share information and discover ways to grow. Representatives from CDS, Best Buddies, the 321 Foundation, Interfaith Community Housing, First State Community Action Agency, Easter Seals, Christiana Cares, Ronald McDonald House and Bayada Home Health Care attended. To view the slideshow, click this link or click on the image below.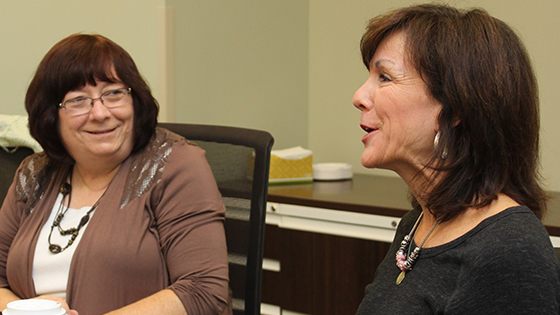 Delawareans celebrate 25th anniversary of ADA signing
CDS and Delawareans paraded to the mall outside Legislative Hall in Dover on July 18, 2015 to celebrate the 25th anniversary of the signing of the Americans with Disabilities Act.
A Closer Look: The New CMS Rule
In March 2015, Delaware sent federal officials its plan on how the state intends to comply with the new rule that increasingly steers Medicaid funding to home- and community-based settings and away from institutional settings. This University of Delaware video of a CDS town hall explains the "CMS rule" and explores how it will usher in authentic community integration for people with disabilities.