Computation And Crochet
Originally published May 25, 2023 by UDaily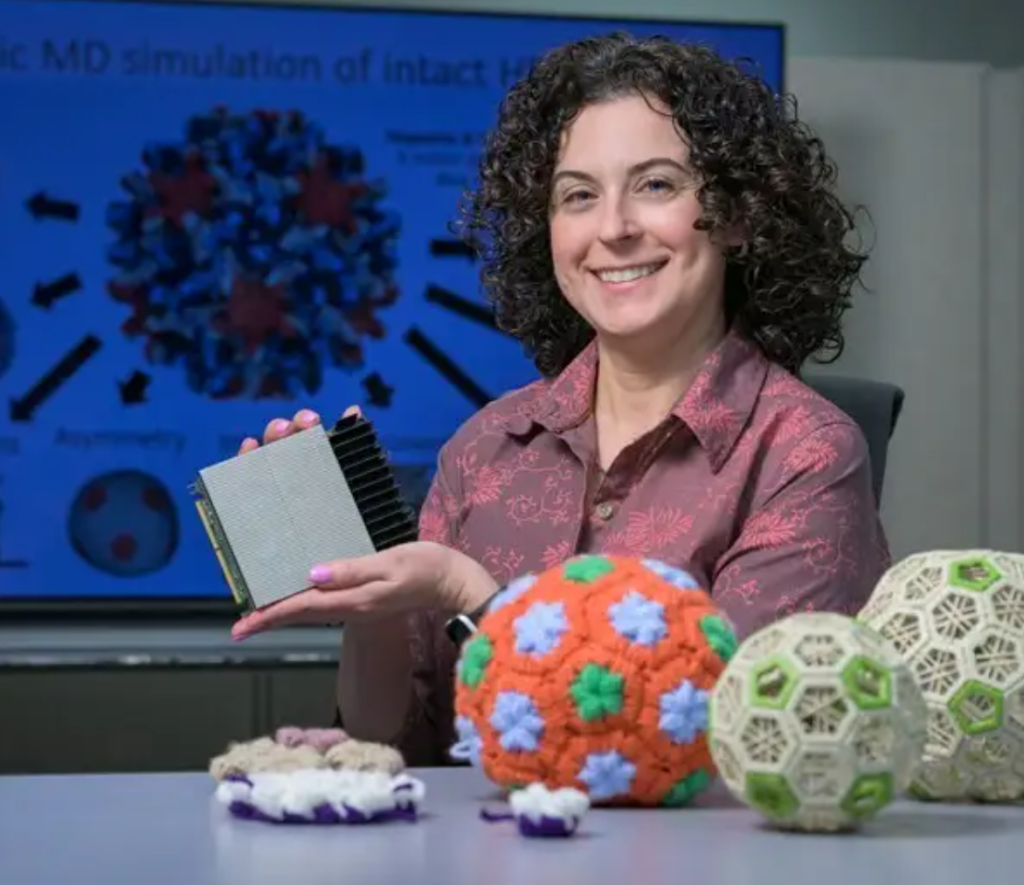 UD's Jodi Hadden-Perilla, assistant professor of chemistry and biochemistry, plans to use funding from a National Science Foundation CAREER Award to study viruses, and to develop tactile software that helps students with low vision engage in computational biophysical chemistry.
Read the full story from UDaily here.
This entry was posted in News, Outside CDS.