The Community Connectors initiative facilitates opportunities for young adults with disabilities to connect with peers, get involved in their communities, develop leadership skills and have fun.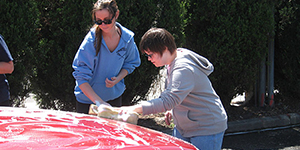 UD Students Connect
Community Connectors Experience Community Integration on Campus. Click here to read the full story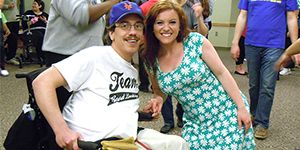 DJ Bash
Event celebrates people's differences in University's residence halls. Click here to read the full story
---
Participants plan and organize social activities in the community, such as bowling, dancing, networking events and volunteer activities, with support from CDS staff. Leaders are identified for each activity and are supported in planning and taking the necessary steps to ensure that the event is successful. Participants are supported as needed to participate meaningfully in each activity. Interested? Contact Candy Greenleaf at 302-831-2940 or candygre@udel.edu.