Senate Covid-19 relief proposal overlooks disability community, advocates say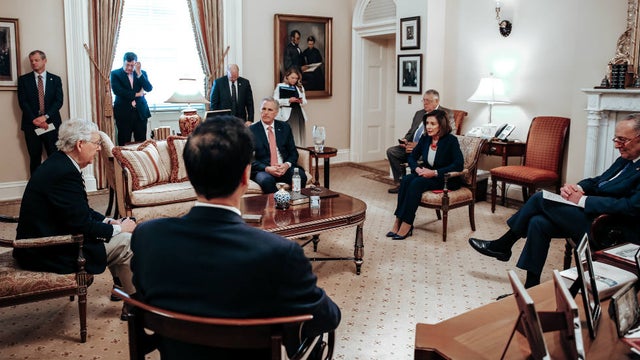 Officials gather to discuss the upcoming stimulus in the office of Kentucky Senator Mitch McConnell.
Disability advocates expressed frustration that the HEALS Act, released by Senate Republicans as the fourth round of legislation aimed at mitigating the economic damage done by the Covid-19 pandemic, does not contain extra funding for Medicaid or home- and community-based services. They also highlighted the bill's five-year waiver of certain Americans with Disabilities Act protections as a cause for concern.
Read the full story from Disability Scoop here.
This entry was posted in News, Outside CDS.