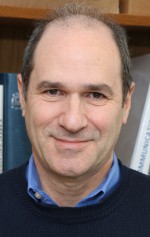 Victor Schaffner
Director of Communications and Advocacy
Bio:
Victor steers the Center's multimedia and outreach initiatives to inform and engage the disability community, policy makers and the general public. His team produces the Center's annual report and delAware publications, administers the Center's blog and website, hosts forums, shoots videos and runs the Center's social media, traditional media and marketing operations.
Before arriving at CDS, Victor was vice president of policy and outreach with the FloridaNEXT Foundation, a senior editorial writer with the Orlando Sentinel, editorial page editor of The Ann Arbor News, assistant metro editor at The Courier-Journal in Louisville, and the editor of Empire State Report magazine in Albany. He began his journalism career in Chicago, his home town.
The author and editor of thousands of editorials, blog posts, columns, op-eds and articles spanning disability and non-disability related subjects, Victor's honors include the Florida Society of Professional Journalists' First Place Award for editorials, the Peter Lisagor First Place Award for public service reporting, and Associated Press and SPJ awards for editorial writing and education reporting.
Victor lives with his wife, an artist, and his daughter, who has special needs, in Chester County, Pa.