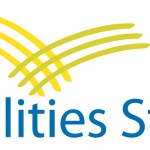 Pialee Roy
Bio:
Pialee facilitates survey administration and data collection for Delaware's National Core Indicators (NCI) project, a collaboration between CDS and the Delaware Department of Developmental Disabilities Services (DDDS). NCI is one of the few large-scale research projects that gather information on state services for adults with intellectual and developmental disabilities by asking the individuals themselves, as well as their family members. Pialee manages the NCI program activities, which include training surveyors, compiling and analyzing data and coordinating with DDDS.
Previously, Pialee worked in public health and early education at the state level in Massachusetts and Delaware. Her areas of focus included health promotion, disease prevention, education access and expanding inclusive practices for people with developmental disabilities and their families. She has participated in child development research projects at Tufts University and Harvard University and served as a research coordinator at Nemours/A. I. duPont Hospital for Children. She has also participated in policy fellowships at the University of Delaware. Originally from Massachusetts, Pialee earned her Ph.D. in Urban Affairs & Public Policy from the University of Delaware in 2018.
An art enthusiast, Pialee spends her free time singing, writing, drawing, baking and learning guitar. In 2017, she established the 501(c)(3) research and public policy nonprofit Padma Sherni, Inc., which works to promote health, literacy and multicultural awareness through the arts. She lives in Hockessin, Del.