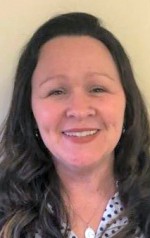 MaryEllen Stephens
Spectrum Scholars Career Coordinator
Bio:
MaryEllen provides individual and group career counseling to students in Spectrum Scholars, a comprehensive college-to-career program for UD undergraduates on the autism spectrum. In this role, she helps students make informed career decisions, explore occupational choices, prepare for an effective job search and connect with internship and employment opportunities. 
MaryEllen holds an M.S. in higher education policy and student affairs from West Chester University. While pursuing her graduate degree, she was a staff member with the West Chester program providing supports to degree-seeking students with autism, D-CAP. Previously, she worked as a special education teacher, job coach and transition specialist throughout Pennsylvania, New Jersey and Delaware. 
A resident of Downingtown, Pa., MaryEllen enjoys spending time at Marsh Creek Lake kayaking and paddleboarding with her four girls and her husband.