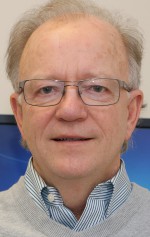 George Bear
Bio:
A professor in UD's School of Education, George collaborates with the CDS-coordinated Delaware Positive Behavior Support (PBS) project on several initiatives that focus on school climate. He is the primary author and creator of the Delaware School Surveys, which are administered annually to assess school climate, bullying and student engagement. He also was the senior consultant and primary writer of a $2.8 million School Climate Transformation Grant awarded to the Delaware Department of Education for 2014–2019, which supports several initiatives to improve school climate and behavioral outcomes for students in Delaware. Currently, he is collaborating with researchers in China, Brazil and Japan, examining cross-cultural differences in school environments.
George has worked as a school psychologist in Iowa, Virginia and Delaware, and has served in leadership positions in school psychology as a member of the National Association of School Psychologists. He has authored five books, co-edited three others and published more than 100 additional book chapters, articles in peer-reviewed journals, technical reports and other publications. He serves on the editorial boards of School Psychology Quarterly, Journal of Psychological and Educational Consultation and Journal of School Violence. In 2017, he received the National Association of School Psychologists Lifetime Achievement Award.
George lives with his wife, a retired teacher, in Middletown, Del. When he's not working, he enjoys traveling, sports and especially time with his four grandkids and golden retriever, Winnie the Pooh.