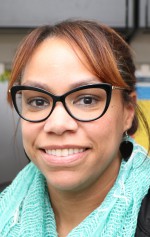 Esley Newton
Bio:
Esley leads the Adapting Curriculum and Classroom Environments for Student Success (ACCESS) Project, a grant-funded endeavor that supports school staff instructing students with disabilities. ACCESS provides coaching support to special educators and related services personnel throughout the state of Delaware working with students PK-21. As ACCESS program manager, Esley facilitates research projects that focus on providing access to the general education curriculum for students with disabilities.
Before arriving at CDS, Esley worked as a special educator for the Brandywine and Christina school districts in Delaware, implementing and adapting curriculum for students with moderate and severe disabilities.
Esley is a huge tennis fan, loves art and music and enjoys spending time with her husband and son at their home in Wilmington, Del.