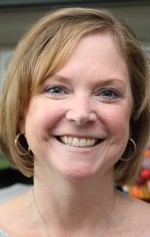 Amy Brown
ACCESS Instructional Coach
Bio:
In her role with the Adapting Curriculum & Classroom Environments for Student Success project, which promotes access to the general education curriculum and strives for inclusion of all students, Amy works with teachers across the state to write standards-based IEPs, adapt and modify curricula and learn strategies for helping students gain access to the Common Core Standards.
Before arriving at CDS, Amy was a special education teacher for 18 years in the Appoquinimink School District, as well as a nearby residential school. She taught in inclusive classrooms for most of her instructional career, but also in small group and separate settings with the hope of transitioning those students to the least restricted environment.
Amy lives in Middletown, Del., with her husband, Joseph, of 19 years, her two daughters, both UD students, and her two dogs.