UD Pre-College Virtual Open House
December 9
5:30 pm
–
7:30 pm
Online Webinar/Livestream
, ,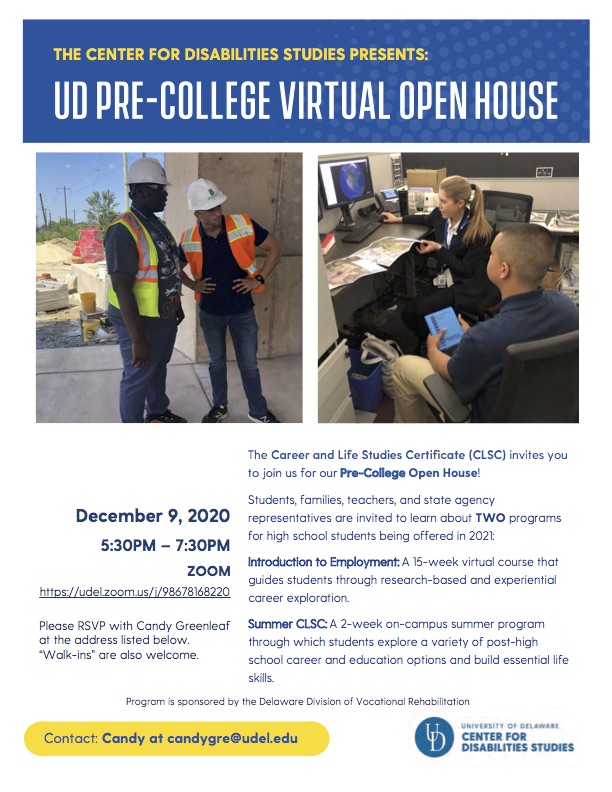 Students, families, teachers and state agency representatives are invited to learn about two free transition programs for Delaware high school students offered by the staff of CDS's Career and Life Studies Certificate (CLSC).
Introduction to Employment: A 15-week virtual course that guides students through research-based and experiential career exploration.
Summer CLSC: A 2-week on-campus summer program through which students explore a variety of post-high school career and education options and build essential life skills.
Please RSVP to Candy Greenleaf at candygre@udel.edu. "Walk-ins" are also welcome.
The virtual open house can be joined on Zoom by clicking this link.
For more information about these programs, and to download applications, check out CDS's Transition options for high school students.
Add this event to your calendar:
iCal | Google Calendar