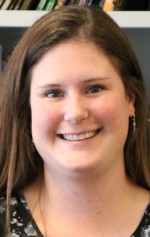 Lindsey Ferrero
Bio:
Lindsey is an instructional coach for the Adapting Curriculum and Classroom Environments for Student Success (ACCESS) Project. She provides professional development and technical assistance to general and special educators as well as administrators on how to make the general education curriculum accessible for all students. This includes leading professional development in adapting materials, and utilizing the State of Delaware's DLM's (Dynamic Learning Maps) in English Language Arts, Math, Social Studies, and Science. Lindsey also works with Universal Design for Learning to educate teachers on how to make all lessons accessible to every learner.
Before arriving at CDS, Lindsey was a special education teacher with Christina School District for eight years, where she worked with students with moderate to severe disabilities. She earned a Bachelor's of Science in Elementary Education K-6 and Special Education 1-8. Lindsey has extensive experience adapting and implementing curriculum for students with mild, moderate and severe disabilities.
Lindsey enjoys camping and travelling with her family. She lives in Pike Creek, Del. with her husband and three children, Benjamin, Delaney and Brayden.