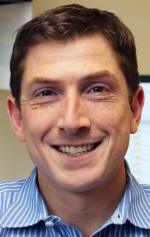 Brian Freedman
Bio:
Brian Freedman leads strategic planning and student training initiatives for the Center. He directs the Transition, Education & Employment Model (TEEM) Unit through which he and his team create college and career exploration programs for students with intellectual and developmental disabilities. He is also the co-director of the CDS-administered Leadership Education in Neurodevelopmental and Related Disabilities program, a year-long course of study that emphasizes patient-centered care, which is open to graduate students and post-doctoral fellows in health care fields and family members of individuals with disabilities. He collaborates with Delaware state agencies to conduct research and develop initiatives that foster self-determination and inclusive community living. Brian is a faculty member in UD's School of Education and teaches in the Disability Studies minor.
Before arriving at CDS, Brian was clinical director at the Kennedy Krieger Institute Center for Autism and Related Disorders. He previously conducted comprehensive assessments and individual, family and group therapy with people with intellectual and developmental disabilities. He received his Ph.D. in Clinical Psychology from Nova Southeastern University.
Brian's research and clinical programs have been profiled on local and national media outlets such as USA Today and the Baltimore Sun. He has presented at national and international conferences, and has published in a variety of peer-reviewed journals.
Brian enjoys running and watching baseball, and has a secret (or not-so-secret) love of the Muppets and Star Wars. He lives with his wife and three children in Kennett Square, Pa.